Watch Related Videos...

We have included some videos that we have found to be helpful. These are not materials that we have created, but have included them here as a resource for you.



Wealth Inequality in America
Click here to view




Godfrey Bloom:
Why the whole banking system is a Scam
Click here to view



Money Masters
Click here to view




All Wars Are Bankers' Wars
Click here to view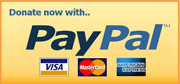 You can help us by making a secure donation. For those generous people, we will give you a FREE copy of the Atlas Rejuventaed eBook!!!
---
More Info:


---
Contact Us:
James Courtade
9038 Whitneyville Ave.
Alto, MI 49302
(616) 335-1454
EMail Us